User experience is one of the main areas where businesses can give themselves an edge. With quality web design becoming fairly commonplace, it is easy to set up a site based on a general template. Users won't be overly impressed by a standard design, so you need to look elsewhere for an advantage. Everything from customer service to navigation can be improved, creating a seamless experience for visitors. The following tools can all be used to improve various aspects of the user experience, ensuring you have a site that is built for success.
SalesHangry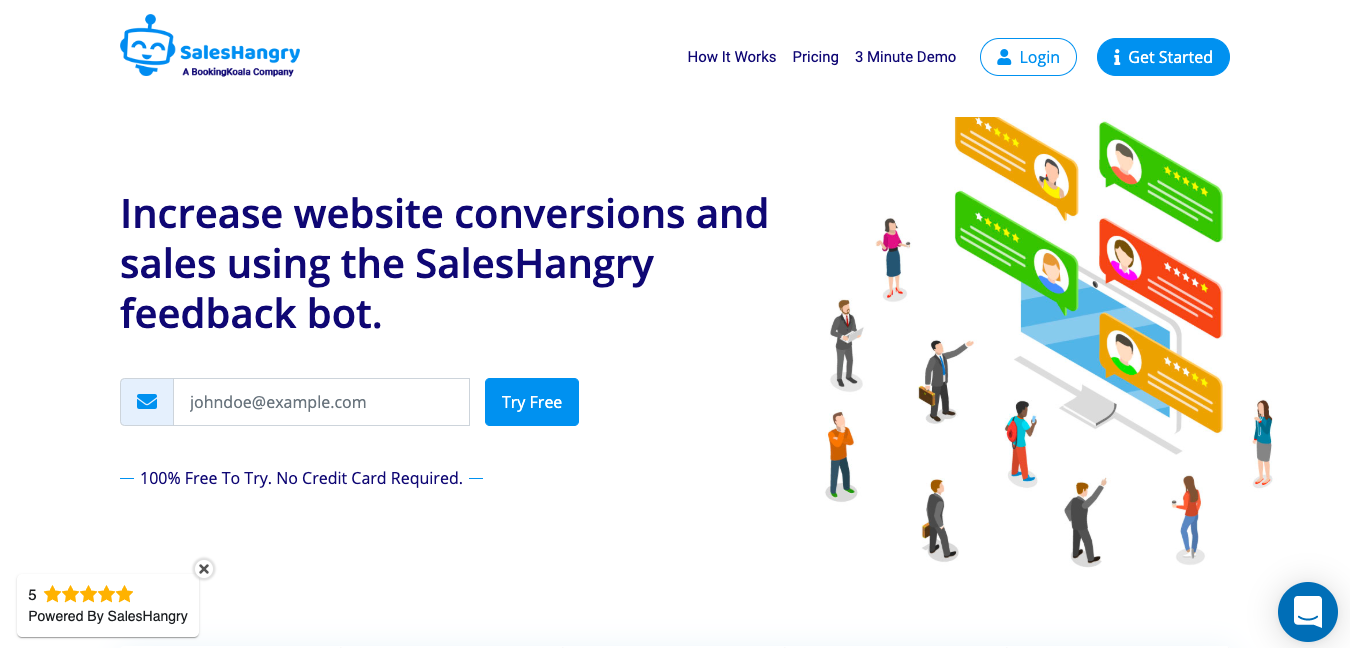 First and foremost you want to have the visitors on your site stay engaged for as long as possible ensuring that they sell themselves on your product or service. SalesHangry was created for just that reason. The feedback bot brings an almost Facebook like comments section to your site that allows users to leave feedback or just comment on whatever it is that you are selling. At the same time they can leave reactions or comment back to others that they see. You can have one bot throughout your whole site or have individual bots for separate pages allowing to keep conversations specific.
Clicktale 
Clicktale offers a range of tools to help provide an exceptional customer experience. Session replays and heat-maps can be used to see visually how users interact with your website. These tools, though, can be integrated with analytics, allowing you to understand why goals have not been met. Additionally, you can set up conversion funnel tracking, making it possible to visualize and optimize each step of a sales funnel. This tracking can also be used for forms and virtually every gesture made on a website.
SurveyMonkey 
As long as you ask the right questions, surveys can help you gather important information for improving the user experience. There are various survey tools available, but SurveyMonkey is among the most popular. You can create a simple survey, looking to individually assess responses. Alternatively, you can offer multiple choice questions and randomization while using the tool to automatically analyze text.
ClickDesk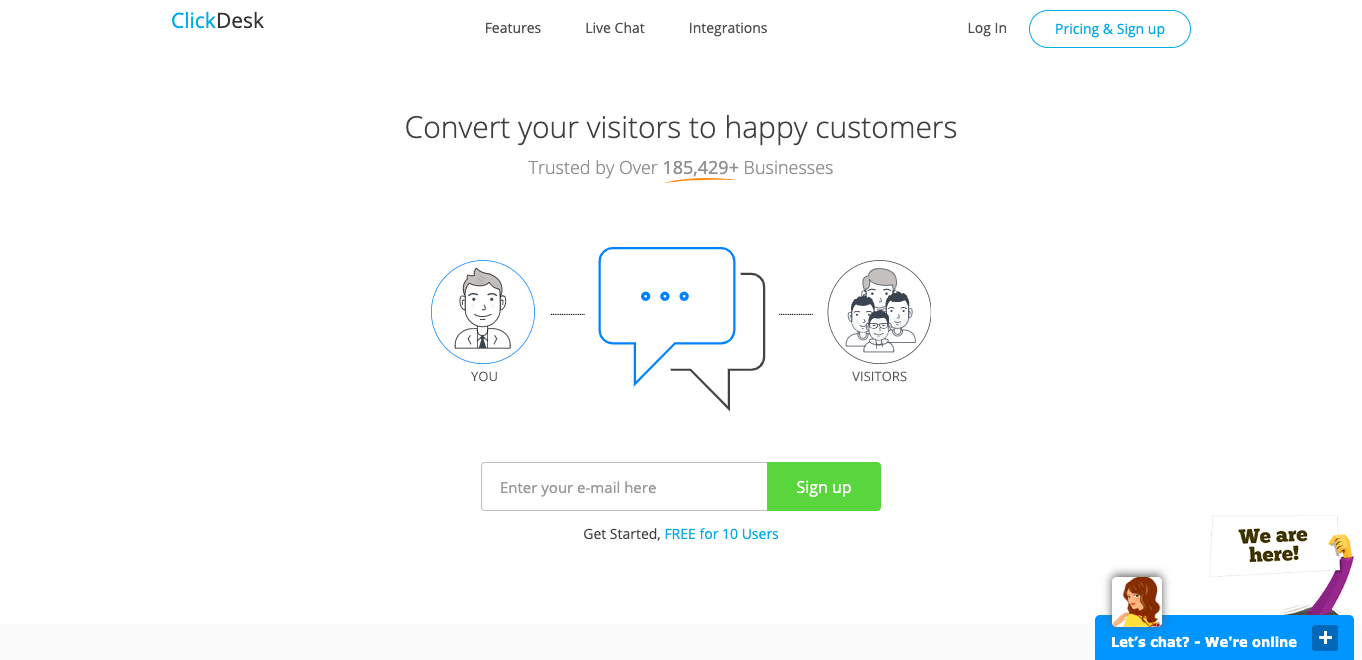 Visitors expect to be able to contact businesses quickly and efficiently. Live chat changed the way people got in touch with businesses, and it has now become an expectation. ClickDesk provides live chat that goes beyond simple text chat, though, providing voice and video chats. Users can speak to a support desk immediately, using the style of contact that most suits them. There are also the additional benefits of social media integration and analytics support.
UsabilityHub 
You may have assumptions about your website, but they can all change when real users give their thoughts. UsabilityHub is a service that lets you run tests on your site using real people. You could set up a broad test, considering the usability of the website as a whole. Alternatively, you could run smaller tests, focusing on a single aspect of the site. Design elements can also be tested, such as showing a number of different images and seeing which one people most respond to.
Hotjar 
Hotjar is another effective product for tracking user behavior and feedback. Feedback can come from user responses, polls, and surveys. Behavior tracking is performed using heat-maps, screen recordings, and conversion funnel tracking. You can also offer visitors the chance to get involved in user testing, offering a bonus for giving their feedback.
ReviewTrackers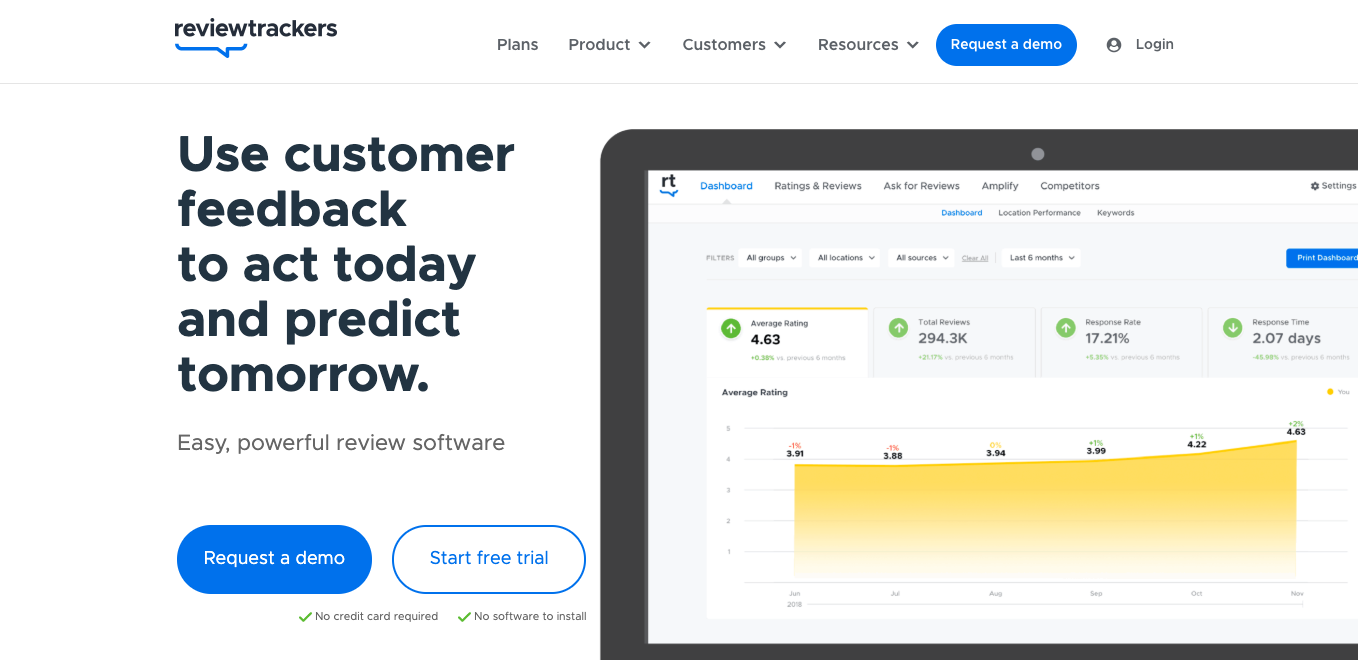 Reviews can play a big part in the opinions of visitors. If you can show a lot of positive feedback, users will be more receptive to hearing about your products and services. ReviewTrackers lets you control a vast number of review sites from a single location. Along with tracking your existing feedback, though, you can engage new customers to leave reviews across any relevant platform. Highlighting this feedback will provide the social proof that helps with the entire customer experience.
As attractive websites become commonplace, there is a higher bar when it comes to offering a quality user experience. A slow loading site, for example, will be immediately noticeable to most visitors, creating a poor first impression. There are various similar elements that can reduce the level of confidence and satisfaction people have with your business. The end result will often be a majority of people taking their business elsewhere. Spending the time analyzing each aspect of the user experience, though, will ensure you don't stand in the way of your own success.